Vancouver Snow Removal- Salt And Ice Management Services
Clearing, Salting, De-Icing, Ice Control, Sanding And Snow Removal In The Lower Mainland
When snow hits the city of Vancouver it shouldn't affect the safety of your employees, customers, or business. Trust us as your commercial snow removal company for all your snow removal and salting services. Where there's ice and snow, we can get the job done in keeping the snowfall and hazards at bay! Call us today and we're happy to provide a consultation.
Our Grey Team commercial snow removal, salt, and snow plowing services have worked on the toughest greyspaces.
Combined with our care for the planet, expert team, and top-notch electric equipment, we're prepared to combat even the toughest elements of West Coast winter. We can handle any amount of snow from a snowstorm in the lower mainland. When it comes to clearing snow and ice for your business, we know our stuff. From ice removal to snow plowing and clearing pathways, we can help.
Armed with our owned fleet of snow clearing equipment and over 45 years' combined experience, our expert team will determine the best approach for your facility and apply salting, sanding, and brine application to ensure it is always safe from slips and falls. Don't let the winter season overwhelm you, deal with commercial snow removal in an efficient manner!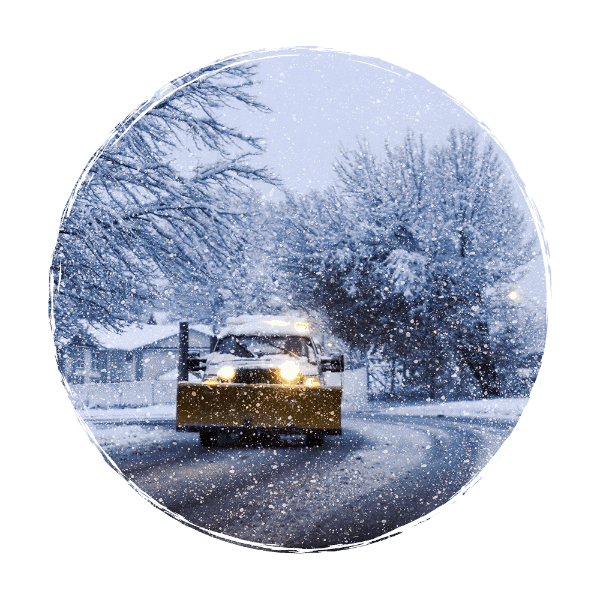 When a snow storm is in the forecast, trust us for professional snow removal in Vancouver.
We keep an eye on the forecast so you can focus on your business. Working around the clock to ensure your operations have no downtime, you can count on the crew to clear your commercial property smoothly and efficiently so everyone can safely access your facilities after a storm.
We understand what it takes to deliver professional and reliable service, from inquiry to post-service follow-up. Our step-by-step process is thorough, leaving no questions unanswered. So, looking for commercial snow removal services in Vancouver, BC? Contact us today for all your snow removal needs!
Benefits of our Vancouver Snow Removal Services
Reliable By Design



Dedicated Team & Equipment

After decades of reliable snow removal in BC's most unpredictable weather conditions, we expanded to offer the same reliability all seasons and accidentally created a new industry-leading service.
common areas
malls
store entrances
emergency exits
loading docks
hospitals
government buildings
schools
parking lots
paths
walkways
wheelchair ramps
driveways
sidewalks
warehouse entrances
stairs
Stay Safe – Protecting Every Detail As A Property Owner
We value the safety of your property just as much as we do the safety of your patrons. We keep an eye on every detail and learn the ins and outs of your property to avoid damage. Trust in the best snow removal in the lower mainland!
SITE SPECIFIC
EQUIPMENT
Assigned to tackle the
largest lots to the
smallest turns.
Laser-focused
sidewalk salters
A narrow spray ensures salt
lands only on concrete – not
on your landscaping.
RUBBER-EDGE
BLADES
Plows are equipped with
rubber-edge blades to
ensure asphalt, curbs &
speed bumps are always
protected.
Our sustainable promise is to be a 0-net provider by 2025. We are making strides through the use of electric tools, carbon credits, and investing in a fully electric fleet.