Parking Lot Maintenance & Parking Lot Cleaning Services In Vancouver, BC
Parking Lot Maintenance And Repairs
Helping you ensure overall safety, keeping your property value intact, and protecting your lot from liability concerns. Maintain your quality parking lot with parking lot repair services for Vancouver and the lower mainland. Get the job done right, contact us today!
A well-maintained parkade shows you take care of your business, your patrons, and the public.
We've all experienced the small annoyances caused by a parking lot left neglected, such as faded lines, debris and unexpected potholes. Worse yet, these can lead to an unsafe environment for drivers. With effective parking lot cleaning services, we ensure these situations do not occur on your lot, year-round. For most people, the parking lot is the first thing people see when entering your property. With Greyspace's sweeping services, your high-quality lot will leave a lasting impression on the customers and businesses that use it. Call us today and we can provide you with a free quote!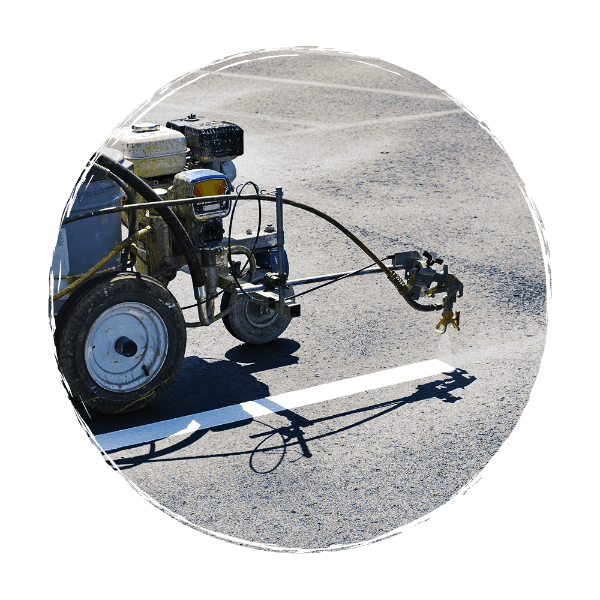 We don't cut corners with pavement.
We make sure they're clean.
It's easy to overlook parking lot maintenance when you're running a business and managing properties in the lower mainland. Parking lots are also prone to vandalism and can quickly become a liability risk if safety and cleanliness isn't maintained. That's where our Grey Team comes in. We meet with you on-site so that we can walk through the entire layout making sure potholes, asphalt cracks, and faded lines are accounted for and dealt with before they become a problem. From power sweeping, to pressure washing, to leaf blowers and scrapers, every corner and detail is accounted for, count on the cleaning professionals. Get a Free Quote today.
Benefits of our Parking Lot Cleaning & Repair Service
Reliable By Design



Dedicated Team & Equipment

Our team repairs common problems before they get worse, such as unsafe potholes, curb repair, seal coating and line painting. Our services are cost-effective and can be scheduled to accommodate your business hours, causing minimal disruption to your operations.
If you want to improve the look, safety, and functionality of your parking lot, no matter the size, our parking maintenance and repair service is the right choice for your business in BC. Providing quality workmanship in a timely manner!
Parking lot maintenance services in Vancouver
Line Painting
Underground parkade
curb repair
Asphalt repair
Pothole repair
curbing and curb stops
seal coating
crack sealing
catch basin cleaning
parking lot sweeping
parkcad parking lot layout
pressure washing
power sweeping
OOur Meticulous Approach To Asphalt, Pavement, And Parking Lot Cleaning Services
We value the safety of your property just as much as we do the safety of your patrons. We keep an eye on every detail and learn the ins and outs of your property to avoid damage.
ON-SITE
ASSESSMENT
Our site walkthrough
ensures we are apprised
of every detail of your
lot before we get started.
ELECTRIC LINE
PAINTING MACHINES
To ensure alignment with our
sustainable promise.
LOW-VOC PAINT
OPTIONS
Offering acetone-based
paint and water-borne paint,
we will consult on the best
option for your lot.
Our Sustainable Promise For Property Maintenance
Our sustainable promise is to be a 0-net provider by 2025. We are making strides through the use of electric tools, carbon credits, and investing in a fully electric fleet.